We only work with the most reputable boiler manufacturers in the industry. You can rely on us to install and maintain your GAS, OIL, ELECTRIC or LPG boiler for it's whole lifetime. Here's some of the manufacturers we work with: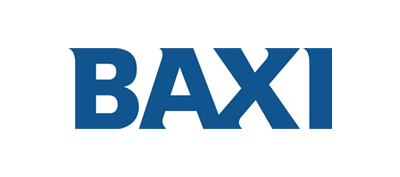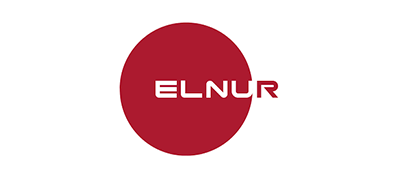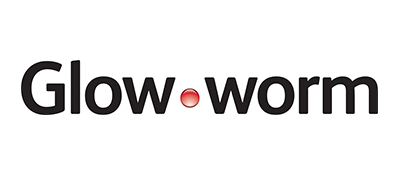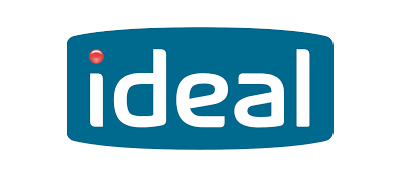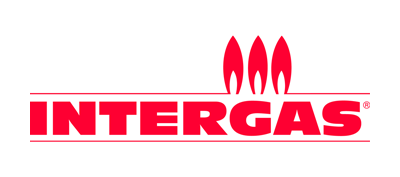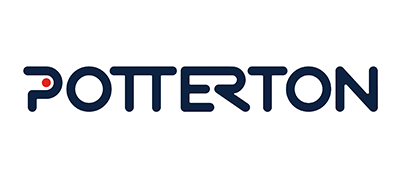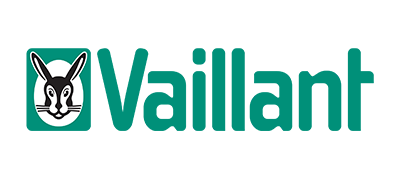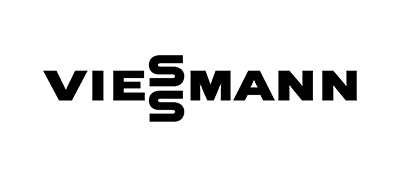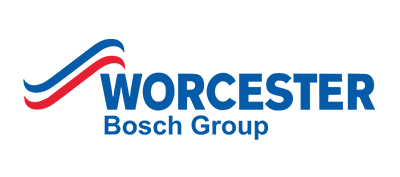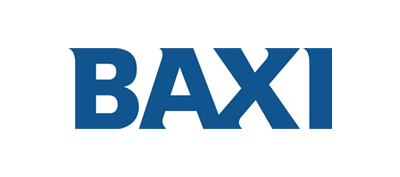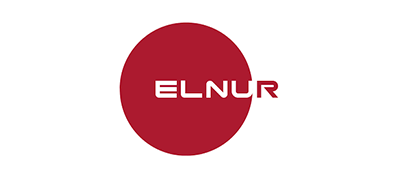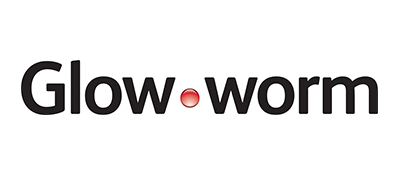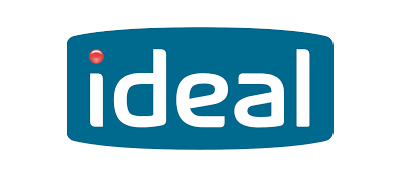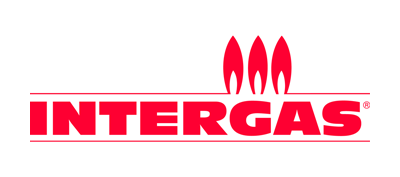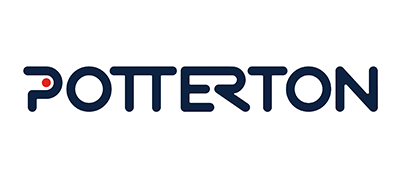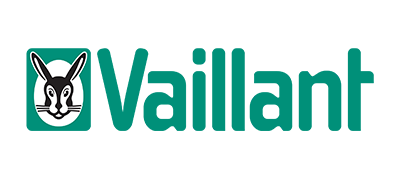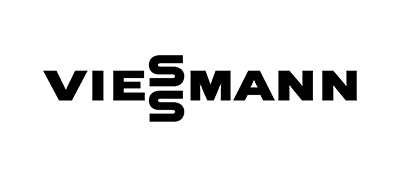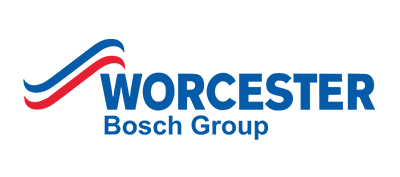 In which type of home is your boiler being installed?
Terraced
Flat
Semi-Detached
Detached
Bungalow
The Benefits Of Getting A New Boiler Installed
Here are just some of the benefits.
Reduce Your Carbon Footprint
You may help to decrease global carbon emissions by replacing your outdated boiler with a more energy efficient one.
Generate Real Energy Savings
You won't just be helping to save the environment; you'll also see a reduction in your energy costs.
Trustworthy and dependable
The older your boiler is, the less dependable it is, so you don't have to be concerned about being chilly.
Great Warranty Protection
All of our authorised installers are obliged to provide industry-leading warranties, providing you with peace of mind.
Why choose MBMS?
We work with GAS, OIL, ELECTRIC and UNVENTED Boilers. 
OVER 1,500 SATISFIED CUSTOMERS
We have over 1,500 highly satisfied customers across both the residential and commercial sectors. Our clients range from Home Owners and Small Business Owners to large Corporate Organisations.
OVER 2,000 SUCCESSFUL PROJECTS
We have completed over 2,000 successful projects across a wide range of specialist skills. These include commercial and warehouse developments, custodial and military, retail, education and health care establishments.
WHY YOU SHOULD CHOOSE MBMS
Our directors and management team have built up their knowledge over many years in the industry. We can provide our clients with a turnkey and total package solution, including design and project management capabilities.
Getting the most out of your New Boiler…
Keep warmer and spend less on bills with a new energy efficient boiler.
Regular maintenance
Regular boiler maintenance and inspections are important for the optimal function of your boiler and highest possible energy efficiency.
Smart Stat/Controller
The advantage of a smart thermostat is its ability to learn a household's patterns and adjust heating and cooling according to when a home is occupied or is about to be occupied.
Enjoy your warm home
It's important to stay protected against a drop in temperature as cold weather can affect your body's ability to fight off viruses and infections. By keeping warm, you can help yourself stay well this winter.
We pride ourselves on our work.
Here is a gallery showing examples of our previous installations: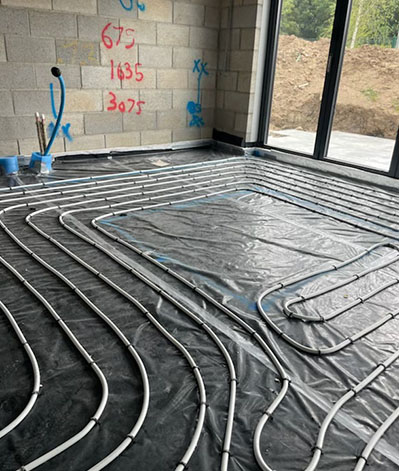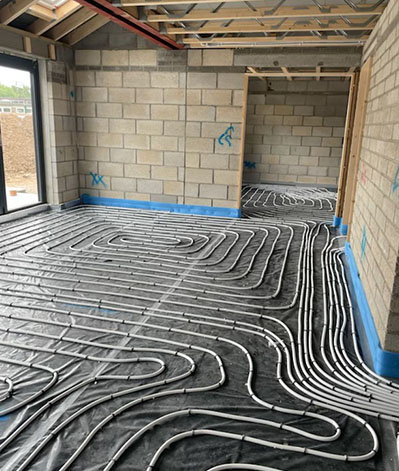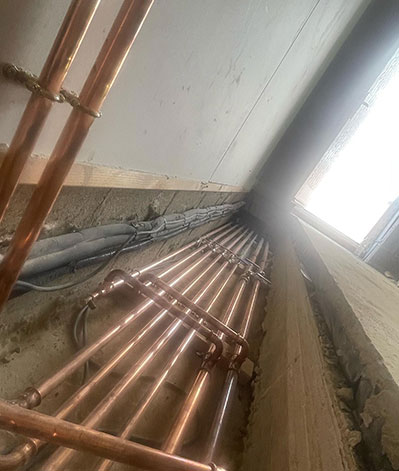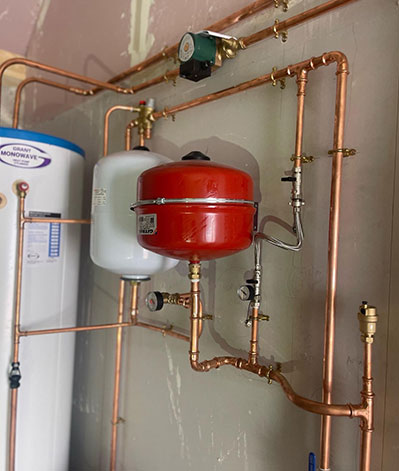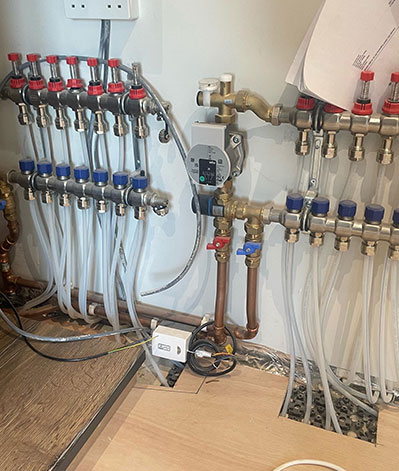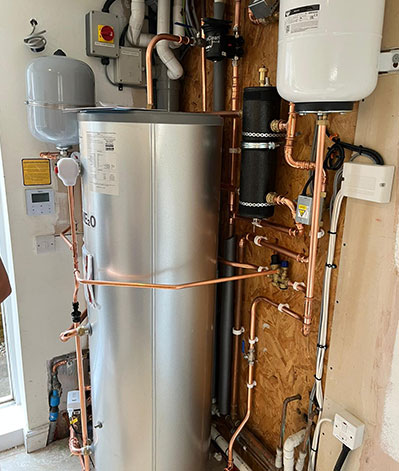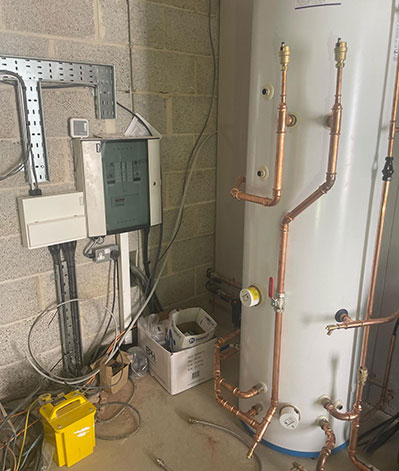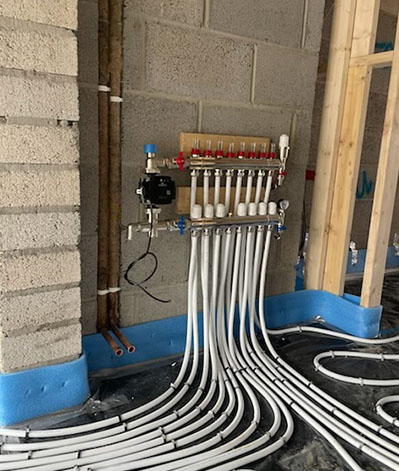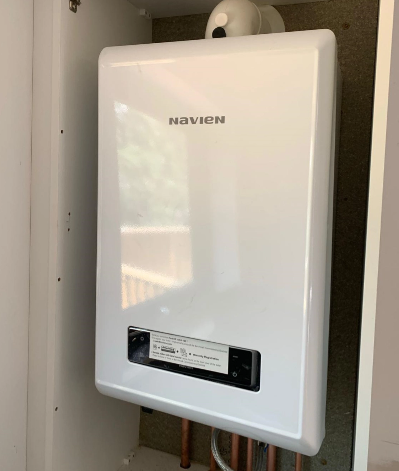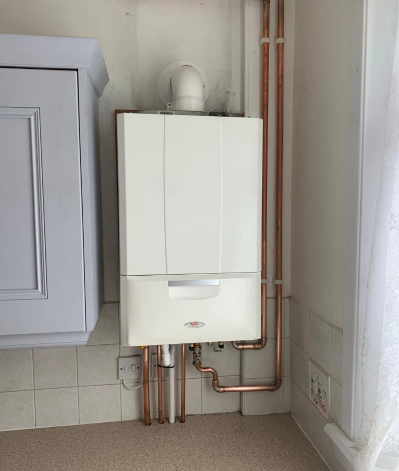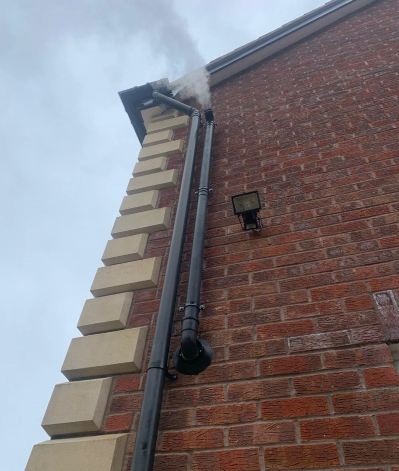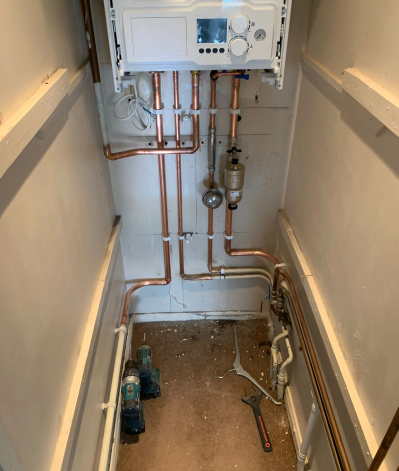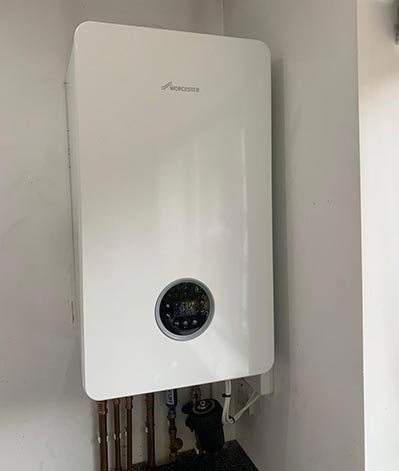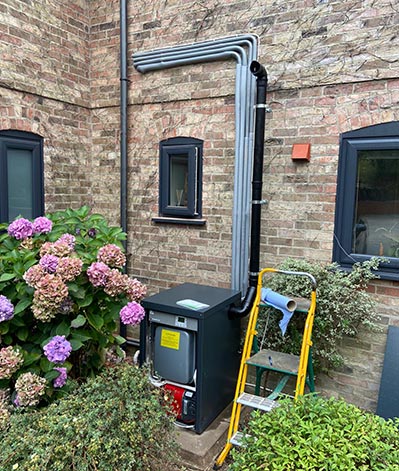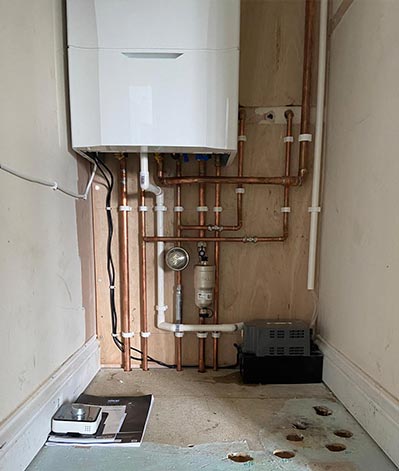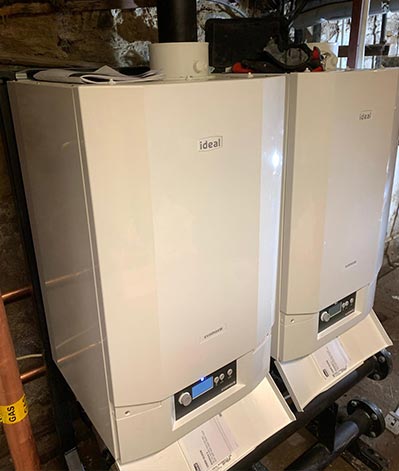 Property Survey
If the heating in your home doesn't work efficiently, it can cost much more than you expect to heat it. Also, because heating accounts for around 40% of the average household energy bill, inefficient heating contributes significantly to climate change and other problems caused by too many greenhouse gases in the atmosphere. That's why professional heating surveys are so important. Not only do they help keep your bills down, they also contribute towards improving the environment .
Pre-installation heat loss calculation
Heat losses occur in buildings before they are completed, typically during the design and build process. Pre-installation heat loss (PIL) occurs when loss of heat passes through planned construction such as cavities between building elements or through flues and chimneys.
As part of our property survey, we will estimate PIL by using a nomograph which maps different climatic conditions against thicknesses of insulation and glazing. It was developed by the Building Research Establishment (BRE) and takes into account not only thermal performance standards for roof and wall elements but also expected wind speeds at heights above 10 metres, mean night/day temperatures throughout the year, expected internal gains from appliances etc.
This part of the survey allows us to provide you with a heating system that will keep you warm all year round, without ramping up your bills.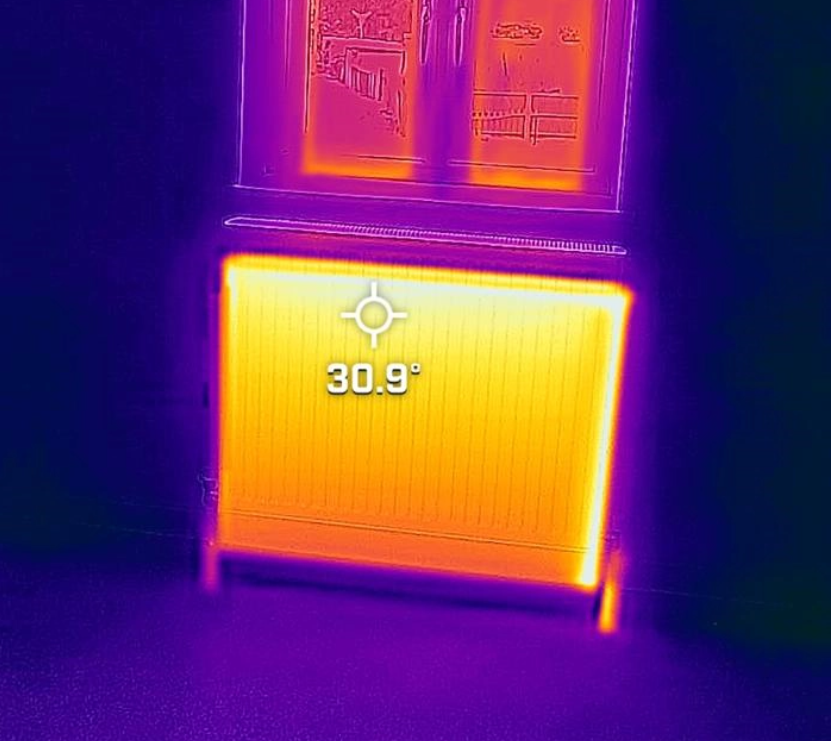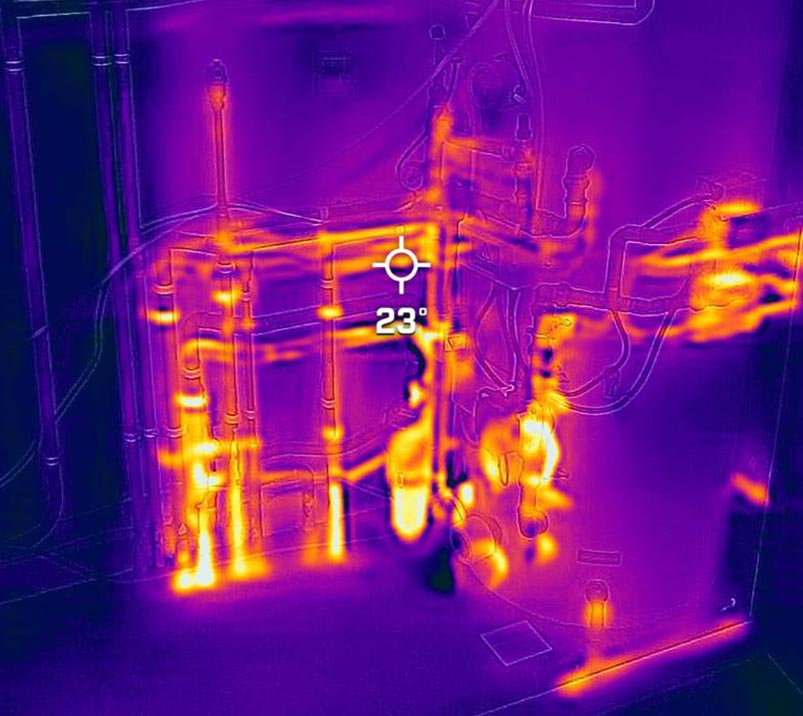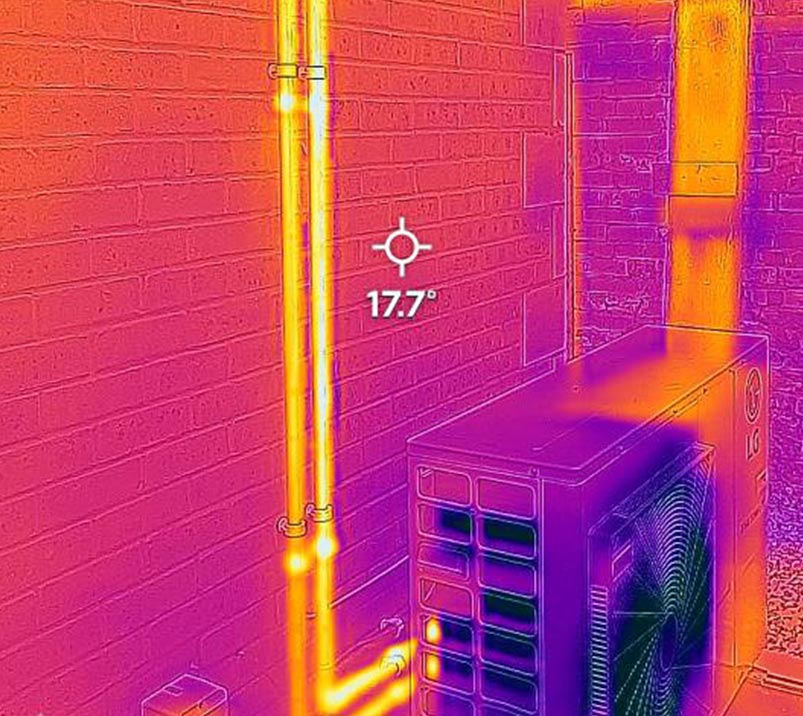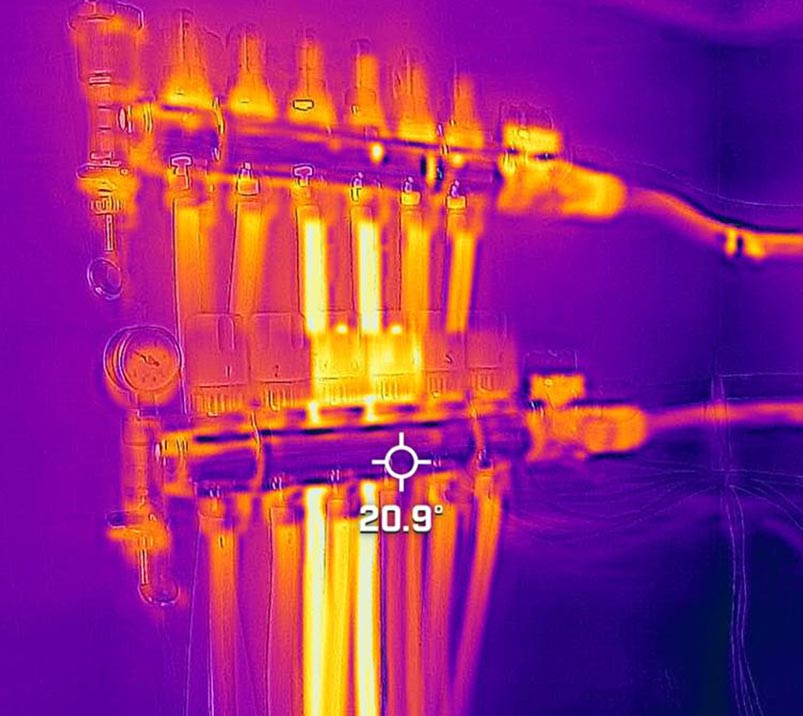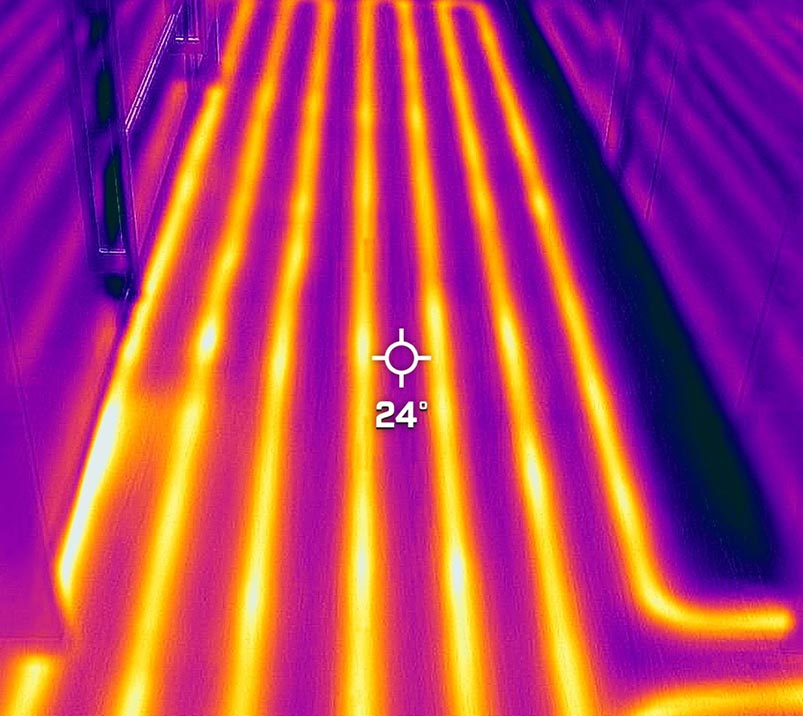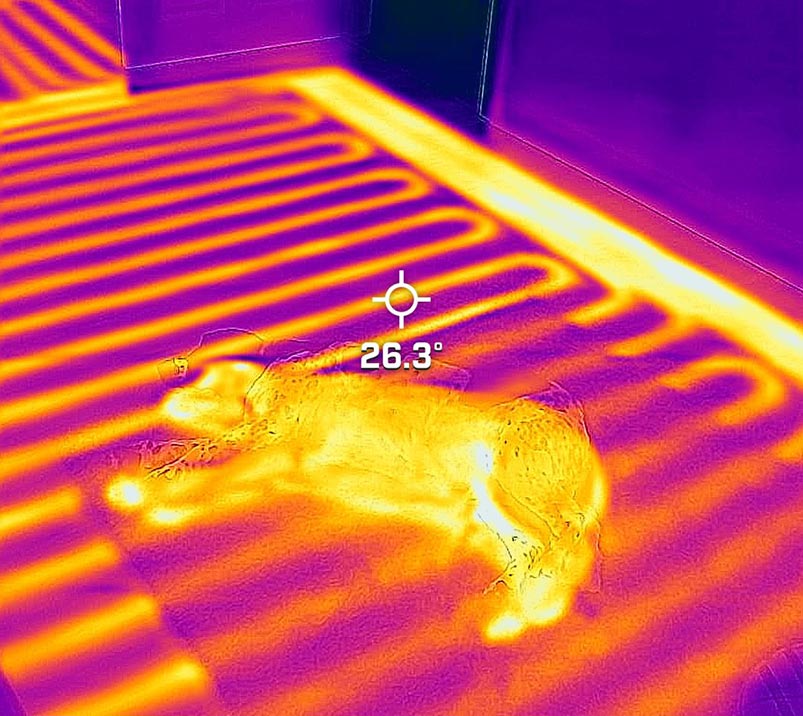 The Different Types Of Boiler Available To You
There are a very wide range of boilers available depending on; size, fuel type, efficiency and application, and ranging from compact units used for domestic heating, to very large boilers used for industrial processes.
Approximately 4.3 million households in the UK are not connected to mains gas. Due to this, there are a number of different types of domestic boiler available to you:
Conventional Boilers
Combination Boilers
System Boilers
CHP Boilers
Biomass Boilers
General Plumbing And Bathrooms
Boiler Servicing And Installations
Electrical And Lighting Services
Construction And Building Services
Refurbishment And Extension Projects
Home Re-Wiring Services
Pipework Alterations
Improved Efficiency of New Boilers
Heating accounts for a large portion of household expenses, especially during the winter. But if your energy costs are higher than normal, it may be due to an aging boiler. Boilers gradually become less efficient over time and often require more maintenance.
Replacing an old boiler with a new one means improved efficiency and lower emissions as a result. The Energy Saving Trust estimates that new boiler installations can potentially save households hundreds of pounds a year in energy costs alone.
If you're considering installing a new boiler, contact us to book your property survey and we will provide you with a written estimate for the installation of your new boiler.
Construction Services
Facilities Management
Mechanical And Electrical
Maintenance Services
Compliance Services
Specialist Services
Heating And Air Conditioning Installations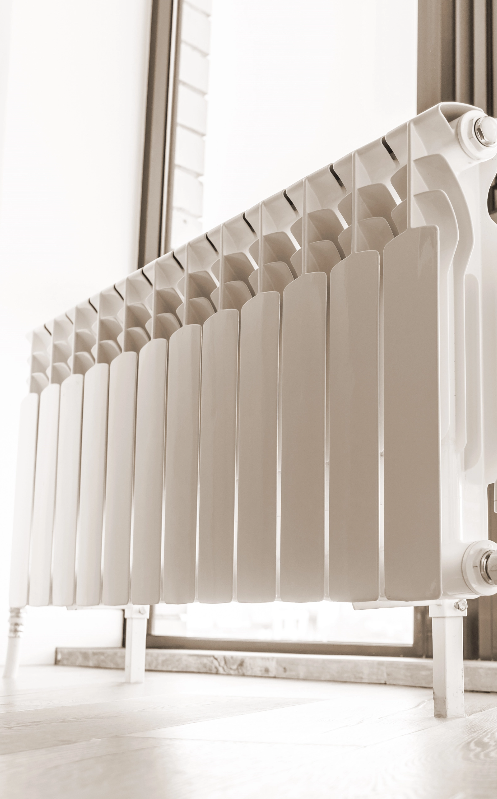 We're committed to helping our customers reduce their carbon footprint, and are accredited installers of Air Source Heat Pumps for Grant UK. We also specialise in the replacement and installation of Gas, Electric, Oil and Unvented boilers.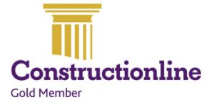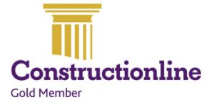 What our customers say about us.
At MBMS Heating we are proud to have worked on some amazing projects which have really utilised our full skillset.
We had several quotes but decided to go with MBMS, The other companies seemed to think that our requests were problematic or not possible but these guys took everything in their stride, Over the years we have owned a number of houses and have had all sorts of plumbing work undertaken but I can honestly say that Jason and Graham were by far the best team of Plumbers I have ever come across… We were simply amazed at how well they carried out the job !
FairySox
Helped me out when British Gas let me down…. did the job efficiently and left everywhere spotless…great job guys…..
Lyn Gardener
We have used MBMS on a number of occasions for various works around our Academy Sites from general plumbing to internal building projects. They are competitively priced, available when requested, and the quality of workmanship is excellent. With this in mind I wouldn't hesitate to use them again.
Ian Parkin, Estates Manager. St Georges Academy